Former Bears defensive tackle Tommie Harris has written a heartbreaking story on "The Players' Tribune" website about the death of his wife, Ashley, in February 2012 from a brain aneurysm.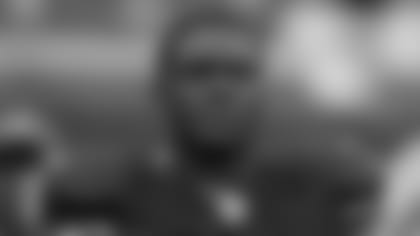 Defensive tackle Tommie Harris helped the Bears win three division titles in seven years.


In the article entitled "My Greatest Loss," Harris describes the unimaginable pain he suffered from Ashley's unexpected passing at age 29 and how her memory has inspired him to be the best parent possible to their two children, eight-year-old Tyson and five-year-old Tinsley.
"Through all of this, I have found strength that I never knew I had," Harris wrote in the piece. "If Ashley were here today, I would simply tell her, 'Thank you.'
"As I stood over her in that hospital room, telling her I loved her for the final time, I watched as her chest rose and fell—and I knew that wasn't her breathing. It was that machine breathing for her. And in that moment, I made an honest oath to God—and to Ashley—that I would devote every inhale and exhale for the rest of my life to God, to my children and to others, and that I wasn't going to waste one single breath. So I share my story as often as possible—to show others facing the same struggles, or any struggles, that they're going to be OK."
Selected by the Bears in the first round of the 2004 NFL Draft, Harris was voted to three Pro Bowls in seven seasons in Chicago. After playing for the Chargers in 2011, he chose to focus on raising his children following his wife's death rather than continuing his playing career.
"Today, I'm not the man Ashley married," Harris wrote. "I'm a much better version of that man—one I wish she was here to see. But I know that she is here. Every day. Watching over me, Tyson and Tinsley. Shining the light that guides us as we do our best to keep her spirit alive and make her proud."