When Brandon Marshall insisted that Jay Cutler would miss only one game with a groin injury that was supposed to sideline him for at least four weeks, few took the Bears receiver seriously.
But it appears that Marshall was dead on. After being cleared to play by doctors Thursday morning, Cutler practiced without restrictions and is expected to start Sunday's game against the Lions.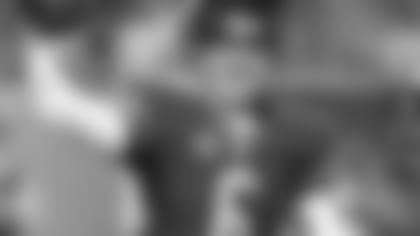 Jay Cutler is expected to return Sunday after missing only one start with a groin injury.
"Since the day he got hurt, he has spent 24/7 [rehabbing the injury]," said coach Marc Trestman. "He was here the entire bye week. He's done everything he can on and off the field to get ready."
Cutler sustained a torn groin muscle Oct. 20 against the Redskins. He sat out Monday night's win over the Packers following the Bears' bye week and is now ready to return.
"The last couple of days he's gone through an extensive protocol to make sure that he was, by doctor's evaluation, cleared to play the game on Sunday," Trestman said. "This morning, they cleared him to play. He practiced the entire practice. He took every rep and had a good practice, and I'll leave it at that. I expect him to start on Sunday."
In more than two decades as a head coach and assistant in the NFL and CFL, Trestman has never seen a player recover from an injury like Cutler has the past few weeks.
"The doctors had told us that the injury was what it was; it was a legitimate four-week injury," he said. "Jay took it upon himself, like I said, literally 24/7 doing everything he could to rehab.
"Jay is unique. He really understands his body. He really understands how to take care of himself. He's a unique athlete, and I'm sure some of that came into effect. But an incredible amount of hard work went into it; that he put in just to get a chance to get to this point. We're excited about it. It says a lot about his commitment to the team."
Since suffering the injury, Cutler worked extensively with team chiropractor Josh Akin and trainers Chris Hanks and Bobby Slater. The veteran quarterback, who cancelled a scheduled trip home to Nashville during the bye week, was treated by an accelerated recovery performance (ARP) machine that stimulates the nervous system to help relax and elongate muscles.
From the time he got hurt, Cutler was confident that he would return sooner than expected and began to target the Lions game during the bye week.
"At the bye week I felt like that would give me a lot of time to be able to make a push for this game," Cutler said. "Last week I felt if things kept progressing I would definitely have a chance for this game. Early last week I had a sense this could be a real factor."
Although backup Josh McCown excelled in relief against the Redskins and Packers, Trestman said that no consideration was given to resting Cutler for another week. The Bears coach also revealed that the offense will not be limited in any way with Cutler under center.
"Not at all," Trestman said. "He's been cleared to play and if he couldn't do everything that a quarterback has to do in a game on an NFL Sunday, then he wouldn't be out there. As I said, he's been cleared because the doctors believe that there's nothing that he can't do physically to play the position. We would never put him out there if he wasn't cleared to do everything."
Cutler acknowledged that he can drive the ball down the field and is not hindered by the injury.
"If I wasn't back to 100 percent or they had any doubts, I wouldn't have been practicing today," he said. "That was the stipulation. They were going to let Josh have another crack at it and I was going to have to sit this one out."