Bears coach Marc Trestman is hopeful that Jay Cutler will be able to start Sunday against the Lions. But more will be known about the quarterback's status after he's evaluated Thursday morning.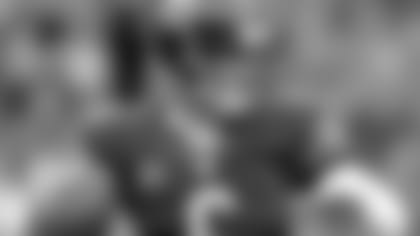 Jay Cutler sustained a torn groin muscle Oct. 20 in a loss to the Washington Redskins.
Cutler sustained a torn groin muscle Oct. 20 in a loss to the Redskins. The Bears initially announced that he would be sidelined for at least four weeks, but he appears to be ahead of schedule.
"I don't know where he's really at," Trestman said. "He's been running around, working out with trainers. It'll be day-to-day and we'll see more tomorrow. We're hopeful, but we've got to be reserved about it as well. We'll see where things are in the morning when he'll be evaluated."
Because they played Monday night, the Bears did not practice Wednesday like they normally do. Had they worked out, Trestman said that Cutler would have participated on a limited basis.
Trestman has seen Cutler make steady progress and hopes that he's cleared to practice Thursday.
"He's been running around. He's been redirecting. He's been climbing the pocket," Trestman said. "He's been doing all of that, but we've got to be able to get the doctor's OK.
"I would want him to be cleared to practice and hopeful that by being cleared to practice, that he will play [against the Lions] because we want to give him all the reps. We'd be hopeful that the clearance would be indicative that he'd be able to play."
Cutler wants desperately to return to action, but the decision is out of his hands.
"At the end of the day, the doctors will determine that," Trestman said. "Part of that determination will be by working him out and making sure he can move suddenly and redirect himself and stride and run full out. Those will be the determinations and then the doctors will have a say and they'll make the decision on whether they allow him free access to practice."
Backup quarterback Josh McCown has excelled in Cutler's absence. In just over six quarters against the Redskins and Packers, the 11-year NFL veteran has completed 36 of 61 passes for 476 yards with three touchdowns, no interceptions and a stellar 100.2 passer rating.
While the Bears feel fortunate to have McCown, his presence won't impact Cutler's status. If Cutler is cleared to play against the Lions, he will start the game.
"There is no gray area in this decision," Trestman said. "The doctors are either going to say he can play, and that means he can play … at full speed, [or he won't be cleared]. If he is [given the green light] to play, then he'll go."
Receiver Brandon Marshall also appreciates how well McCown has played, but knows why Cutler is the starter.
"Let's set the record straight: You can't replace Jay Cutler," Marshall said. "In this game, sometimes you have to make plays when there aren't plays out there, and Jay is one of the best at that. That's what some of the great quarterbacks do, but they also stay within the offense.
"Also, Jay's one of the smartest guys in the NFL, and you can't replace that either, and I think that comes easy for Jay, it's natural. Josh is also a guy, he's a grinder. He's one of the first guys here. He's one of the last to leave. I think that's a testament to his preparation and I think the results of his preparation show the past few games.
"When it comes to Jay, he's our leader, he's our captain. How far Jay takes us, that's how far we're going to go."