While the Bears don't plan to make any significant changes to their defensive scheme in 2013, that won't be the case on the other side of the ball.
The team's new offense will be a compilation of multiple systems that first-year head coach Marc Trestman and coordinator/line coach Aaron Kromer have operated the last several years.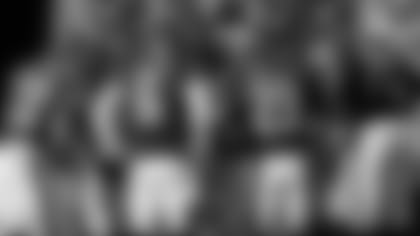 The new Bears offense that Jay Cutler will operate will be a hybrid of a couple different systems.
The two coaches were assistants with the Raiders in 2002 when Oakland led the NFL in total offense and reached the Super Bowl, while Kromer spent the last five seasons with the Saints, coaching running backs in 2008 before working with the line/running game from 2009-12.
In Kromer's four seasons tutoring the line, New Orleans sent five linemen to a combined nine Pro Bowls and tied for the fewest sacks allowed in the NFL with 96.
"Marc and I have a history together back with the Oakland Raiders and we had a lot of success there and obviously the New Orleans offense has been very successful lately," Kromer said Thursday at Halas Hall.
"It will be a combination of a lot of things, and you don't want an offense to get stagnant, so you are constantly researching and finding new things that you can add to your offense to make it better and more versatile."
The offense may resemble a traditional West Coast system at times, but the key is to constantly evolve in order to create favorable match-ups and put players in the best positions to succeed.
"You're always going to adapt to the changes in the defensive styles that have happened over the years, and it's cyclical," Kromer said. "As we continue to grow, we add things here and there. It is a system that you then adapt to the new things you want to do."
Kromer inherits an offensive line that has been widely criticized, particularly in terms of pass protection. He is in the process of evaluating the unit on tape, but won't be certain how much talent is present until he sees the linemen on the practice field the third week of April.
"It's a group you have to work with to find out," Kromer said. "You can't watch tape always and tell exactly the way an offensive lineman is. So I look forward to working with the group and really getting hands-on, using techniques that we have used in the past and finding out what the guys' attributes are and using that to our advantage."
With the Saints, Kromer developed two fourth-round draft picks (tackle Jermon Bushrod and guard Jahri Evans) and two fifth-round selections (guard Carl Nicks and center Jonathan Goodwin) into Pro Bowlers.
"We've had a good history of finding guys that were not first- and second-round draft picks that had a lot of success," Kromer said. "When you're talking about an offensive line, you really play to their strengths. What do they do well? What kind of run blocking is best for them? What kind of pass protection schemes are best for them? Just know what they can do and use it to your advantage."
Kromer is eager to begin working with Bears players and installing the new offense.
"The biggest challenge is communication and understanding and learning by the players that we have," he said. "They have had some change over their offense in the last few years and like anywhere you have to adapt. You have to be able to teach the players what you want. They have to be able to understand what you are looking for and we have to understand what they can do. It's a learning process, but you hope to expedite it."