Longtime Bears defensive coordinator Buddy Ryan, who passed away Tuesday at the age of 82, named the famed "46" defense after Doug Plank.
The hard-hitting safety, who spent his entire eight-year NFL career with the Bears from 1975-82, explained the origin of the "46" defense last September during an appearance on Bears Roundtable.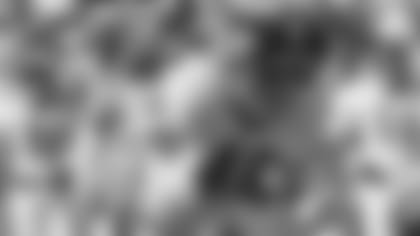 Former Bears safety Doug Plank


"[Ryan] never called anybody by their name," Plank said at the time. "You were either a number or you were an adjective and it usually wasn't a complimentary adjective. So I was a number; I was very thankful. He drew all the numbers on [a chalkboard] and he brought me down from the free safety position and put me right in that middle linebacker position and circled my number three times and said 'we're going to call this the 46 defense.'
"No one really thought it was unusual because probably half the people in that room had something named after them—a blitz, a coverage, something. It just grew. As the organization put better players, more gifted players into that scheme, it became unstoppable."
Interestingly, Plank said that the "46 defense" could very easily been named the "25 defense," the number he was originally issued as a rookie.
"The first couple weeks that I was here I was wearing No. 25," Plank said. "We traded for an All-Pro receiver from the Pittsburgh Steelers, Ron Shanklin. The first practice he got out there he saw me in 25. He goes, 'Rookie, you've got my jersey on!' I'll never forget this, over there at Lake Forest College, taking the shirt off and throwing it at him and then going downstairs and asking the equipment [manager], 'What else do you have?' He said, 'How about 46?' And I said, 'Sounds good to me.'"