For the 1985 Bears, the days leading up to Super Bowl XX were nearly as interesting and eventful as the game itself, a 46-10 thrashing of the New England Patriots.
The storylines included a key injury to one of the Bears' most important players, a bomb threat at the team hotel and a future Hall of Famer threatening not to play in the game because of a contract dispute.
The story that received the most attention during the week in New Orleans involved Jim McMahon's rear end. The Bears quarterback had suffered a deep bruise when hit by Los Angeles Rams defensive end Doug Reed in the NFC Championship Game.
"I've got a serious pain in the butt now," McMahon told reporters. "This hurts."
McMahon was unable to practice during the first of two weeks leading up to Super Bowl XX. He received regular acupuncture treatments from Hiroshi Shiriashi, a Tokyo-based trainer for the Japanese track team who had also worked with other Bears, including running back Walter Payton and receiver Willie Gault.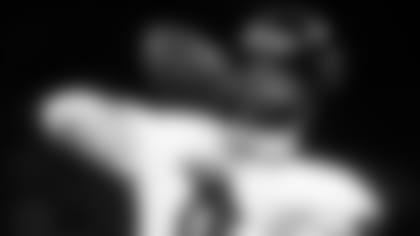 Jim McMahon was unable to practice during the first of two weeks leading up to Super Bowl XX, but his teammates knew that nothing would stop him from playing.


Thanks in part to the acupuncture, McMahon showed the most improvement in practice from Tuesday to Wednesday the week of the Super Bowl.
"The main thing I was impressed with was all of his movement," coach Mike Ditka said at the time. "He was 200 percent better. I'm really optimistic now. Frankly, I was not very optimistic after Tuesday's practice. It was a pleasant surprise to me."
Throughout the week, McMahon's teammates knew that nothing would stop him from starting Super Bowl XX.
"There's no doubt the guy's going to play," tight end Emery Moorehead said at the time. "This is the biggest game of the year. He'll do anything to play in the game."
One news outlet no doubt got more than it bargained for when its helicopter that was hovering over a Bears' mid-week practice was mooned by McMahon.
"That's no big deal," he said. "I just let them know where it hurt."
McMahon was at the center of another controversy during the week. It started when a New Orleans sportscaster reported on the air that a radio disc jockey had told him that McMahon had referred to the people of New Orleans as "dumb" and had used an even more derogatory term to describe local women.
The story was completely fabricated—the television station apologized and suspended the sportscaster—but not everyone realized McMahon was innocent. The New Orleans Hilton, where the Bears were staying, received a bomb threat and women gathered outside the hotel to protest what they thought McMahon had said about them.
The bomb threat and butt injury ultimately didn't hinder McMahon, who not only played in Super Bowl XX but performed very well, completing 12 of 20 passes for 256 yards and rushing for two touchdowns.
Another issue percolating during the week was defensive end Richard Dent's contract situation. The future Hall of Famer wasn't happy about being paid $90,000 for the 1985 season and wanted to sign a lucrative extension.
While there were rumblings that Dent would sit out Super Bowl XX, he eventually relented.
"I'm a young guy, and I can't pass up an opportunity like this just because of a contract," he said at the time. "Money means a lot for us, but going down in history and having pride about yourself is something money can't buy."
Dent and his teammates ultimately did go down in history, as he was named Super Bowl MVP after recording 1.5 sacks and forcing two fumbles as the Bears won their first NFL title since 1963.