Bears legends Walter Payton, Mike Ditka and Dick Butkus have been selected via fan balloting to the Allstate Pro Football Hall of Fame All-Time Team.
In celebration of the 50th anniversary of the Hall of Fame, Allstate Insurance Company gave fans the chance to choose 23 players to the All-Time Team.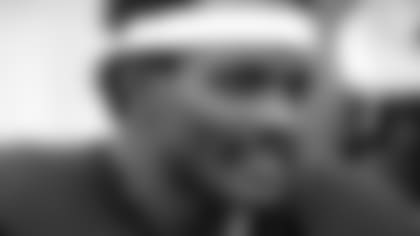 Bears star Walter Payton was enshrined in the Hall of Fame in 1993 in his first year of eligibility.
Selected at running back along with Jim Brown, Payton played 13 illustrious seasons with the Bears from 1975-87, retiring as the NFL's all-time leading rusher with 16,726 yards, a record he held until 2002.

The fourth player chosen in the 1975 draft, Sweetness helped the Bears win five straight NFC Central titles from 1984-88 as well as the franchise's first Super Bowl championship in 1985.

Payton set 16 NFL records and 27 Bears marks. He was voted to nine Pro Bowls, had his number 34 retired by the Bears, and was inducted into the Hall of Fame in 1993.

The first tight end enshrined in the Hall of Fame in 1988, Ditka played his first six NFL seasons with the Bears from 1961-66 before joining the Eagles (1967-68) and Cowboys (1969-72).

He was named NFL Rookie of the Year, was voted to five Pro Bowls, and his 427 career catches were the most by a tight end until Kellen Winslow broke the record in 1980. Ditka helped the Bears win NFL championships as a player in 1963 and a head coach in 1985.

Butkus was a ferocious middle linebacker who is still considered one of the best and most intimidating defenders in NFL history. He played nine seasons with the Bears from 1965-73 after arriving as the third overall pick in the draft, and was named All-NFL seven times.

Other players voted onto the All-Time Team include quarterback Joe Montana; receivers Jerry Rice and Michael Irvin; offensive linemen Bruce Matthews, Dan Dierdorf, Anthony Munoz, Gene Upshaw and Jim Otto; defensive linemen Joe Greene, Merlin Olsen, Reggie White and Howie Long; linebackers Lawrence Taylor and Jack Lambert; cornerbacks Deion Sanders and Darrell Green; safeties Rod Woodson and Ronnie Lott; and kicker George Blanda.