Marc Trestman's decision to have Robbie Gould try a 47-yard field goal on second-and-seven in overtime Sunday in Minnesota continued to be a main topic of conversation a day later.
Gould missed the kick by inches wide to the right and the Vikings went on to win the game 23-20 on Blair Walsh's 34-yard field goal, seriously damaging the Bears' playoff hopes.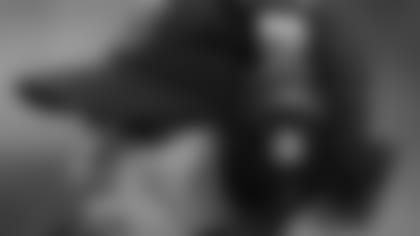 Marc Trestman is now 6-6 in his first season as Bears head coach after Sunday's overtime loss.
Before Gould was sent onto the field, Matt Forte had carried on five straight plays, gaining 7, 4, 9, 1 and 3 yards to the Minnesota 29.
"Once we got inside the 30-yard line, we were going to kick it," Trestman said Monday. "We were well within Robbie's range. We ran the ball on first down and got three. We were sitting there on second-and-seven and the ball was in the middle of the field."
Trestman didn't want to risk losing a fumble or drawing a penalty like the facemask foul the Vikings were assessed earlier in overtime that nullified Walsh's apparent game-winning 39-yard field goal.
"We were in a great position right there to kick it and finish the game," Trestman said. "That's the decision I made in the best interest of the team, and it didn't work out. I recognize that and I accept accountability for that."
Having the ball in the middle of the field "was really the biggest reason" that Trestman decided to try a field goal in that situation.
"The next rush could have put it on the hash mark, and you want to kick it on third down," he said. "That could have happened. It would have been hard to get it exactly where we had it there. That was the reason. We were clearly in range. I just felt that that was a good time and place."
Trestman insisted that the decision was a unanimous one among his coaching staff.
"There was complete agreement and no discussion on the matter," Trestman said. "The decision is not anything that I regret. I don't regret that I have to take accountability for it, but I do. I made the decision to do it on second down-and-seven, and we didn't get it done."
For his career, Gould entered the game having made 90.5 percent of his field goal attempts from 30-39 yards (76 of 84) and 72.7 percent from 40-49 yards (64 of 88). But those stats did not play a role in Trestman's decision.
"I didn't do it from an analytics standpoint," said the Bears coach. "I did it from having been around Robbie the entire year and knowing how he kicks the ball and watching him kick in practice. I had no doubt that he was going to make the kick. You could say that about any kick.
"But there wasn't analytics involved as much as there was [the thinking], 'We're clearly in his range. We're in the middle of the field. We don't know what's going to happen on the next play, but it has a chance of not being in the middle of the field.' I thought that was well worth the risk."
Gould arrived in Minneapolis early Sunday, a few hours after his wife gave birth to their first child, a son. Though the kicker wasn't exactly well-rested, that didn't factor into Trestman's decision.
"Robbie's a professional and we all certainly have things going on in our lives," Trestman said. "There's certainly nothing more important than having a child the day before, but I didn't take that into consideration. He's a veteran. He's been doing this a long time. I didn't have any question that he would be able to make that kick."