The scenic photos of California that Mitchell Trubisky has been posting on his Instagram account don't necessarily reflect how the Bears quarterback has been spending his days.
During an appearance on the Bears All-Access radio show Tuesday night on WSCR-AM, Trubisky stressed that he's been working extremely hard preparing for his second NFL season.
"Some people are getting mad I've only been posting pictures of the sunset and the beach, but I'm out at the field and I'm in the weight room every day," Trubisky told co-hosts Jeff Joniak, Tom Thayer and Jim Miller. "I'm out here training, and everything I do is strictly to get better for football, but I do have some down time to enjoy the Cali weather as well.
"Training's going great. I've been throwing a lot and getting stronger and more explosive in the weight room. I'm excited about it and I can't wait to get back to Chicago soon and get back to work with the boys."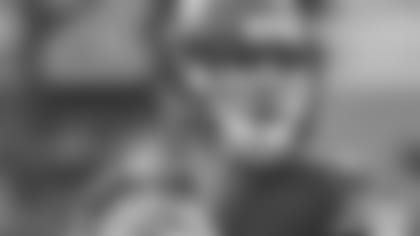 Bears quarterback Mitchell Trubisky attempts a pass against the 49ers during the 2017 home game.


Making his first public comments since the Bears hired Matt Nagy as head coach in January, Trubisky expressed excitement about working with the former Chiefs offensive coordinator. In Kansas City last season, quarterback Alex Smith led the NFL with a 104.7 passer rating and running back Kareem Hunt topped the league in rushing with 1,327 yards.
"Just watching the Kansas City offense, they utilized an athletic quarterback," Trubisky said. "A lot of things they do in their offense fit my strengths, and we also have a lot of pieces within our offense that will create explosive plays that the Kansas City Chiefs ran.
"So it is a very exciting time. I think this offense is going to fit perfect for the pieces we have, and the guys we've got coming in, the coaches, they're just very creative and they're going to do whatever it takes to put us in the best position to win and put up a lot of points."
After a promising rookie year, Trubisky enters his first offseason as the Bears' starting quarterback. He knows expectations for him are high—and he wouldn't have it any other way.
"There's really no pressure except the pressure I put on myself and just the goals that I have in mind for myself and this team this year," Trubisky said. "I love the responsibility that I've been given. I think that's been earned through just hard work and dedication and showing my teammates what I'm capable of."
After being selected by the Bears with the second pick in last year's draft, Trubisky started the final 12 games of his rookie season, completing 59.4 percent of his passes for 2,193 yards with seven touchdowns, seven interceptions and a 77.5 passer rating. The North Carolina product also rushed for 248 yards and two TDs on 41 carries.
"Everything I learned from last year is just going to help me be so much more prepared going into my second year," Trubisky said. "I know exactly what to expect. I know what to do on a week-to-week basis, and I think I'll be even more prepared and I can put even more work in because I know how to manage my time, break down the film throughout the week and just really know my opponent inside and out."
A year ago, Trubisky was preparing for the NFL Draft. These days, he's honing the aspects of his game he views as weaknesses such as improving his movement in the pocket, becoming a more efficient passer and staying balanced so he can develop more consistency.
"I'm working on those type of things as well as just taking care of my body, becoming a more explosive athlete, being more durable in the pocket and trying to learn this new playbook as soon as we get it, and just own it," Trubisky said. "I've got to master this playbook and this new offense that's coming in with the new coaching staff. I've got to let my teammates know that I'm on top of it."
During his time in California, Trubisky has been working out and living with Los Angeles Rams quarterback Jared Goff. The No. 1 pick in the 2016 draft rebounded from a rocky rookie season to excel in his second year in 2017, leading the Rams to the NFC West title. Goff improved his touchdown-to-interception ratio from 5-7 to 28-7 and his passer rating from 63.6 to 100.5.
"He's one of my good buddies," Trubisky said. "We have the same agent. We just got connected out here and thought it would be a good idea while we're both training in the same area to room together. So we're good friends and it's been nice to pick his brain just from the two seasons he's had and I think that's helped me a lot. It's good to be around a guy who's been through the same stuff that I'm going through right now."