Bears punter Tress Way, a Tulsa native who attended the University of Oklahoma, was sitting in a rookie meeting Monday at Halas Hall when his phone started buzzing incessantly.
Way didn't realize it at the time, but the phone calls and text messages were from friends and relatives alerting him about a devastating tornado that had just ripped through his home state.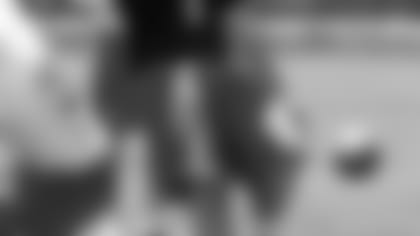 Tress Way signed with the Bears as an undrafted free agent from Oklahoma.
"We had no idea [what happened]," Way said. "We had been here [at Halas Hall] all day and I just started getting text-message pictures from people and, my goodness, it was just heartbreaking."

Hardest hit was Moore, Oklahoma, a town with about 56,000 residents. The storm carved a path of destruction more than a mile wide and 17 miles long, hitting two schools, a hospital and a movie theater while killing 24 people, including nine children.

"Moore is about five minutes from my school in Norman, the University of Oklahoma," Way said Tuesday. "The movie theater that was hit, that's where we all go to see our movies.

"I was just so heartbroken because I just want to go help. There's not a whole lot that you can do. It's a natural disaster. It's a horrible thing. I texted all the guys from my team back home. I just said, 'Fellas, get down there. Start pulling debris off. They're missing kids. There are families.'"

Way told reporters that his fiancee is a member of the Oklahoma women's softball team, which is coordinating an effort to collect clothes and shoes to donate to survivors.

"What's amazing is that in a horrible natural disaster like that, God just can bless people by people helping each other out," Way said. "There'd be a lot of times where people are running away from something that horrible, but in Oklahoma City I heard news reports that they actually had to keep people away from the disaster because people were wanting to help that much. That makes my heart feel a little bit better.

"I'll be going home for Memorial Day Weekend. Anything I can do whenever I get home I'll be helping. It's a heartbreaking thing, but I'm really encouraged to see everybody that's willing to help."