According to the official Lions website, here is what Detroit players and coaches are saying about Sunday's game against the Bears.
On division matchup with Bears...
Lions Cornerback Nevin Lawson:"I mean, one it's a divisional game so we already know every divisional game is going to be tough especially in our division. I know it's going to be a dogfight, it's going to be a tough game, but we just got to put that in our mind and go out, get ready, strap our chinstrap and get ready to go to battle."
On Bears defense...
Lions Offensive Coordinator Jim Bob Cooter:"Really solid, really going to make you work to get yards, to get points. They're not going to give up big plays. They tackle well and they are a really well coached unit. "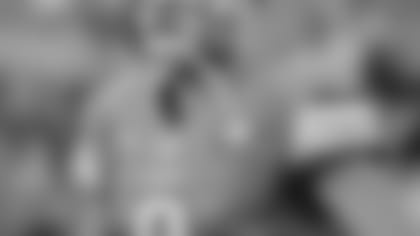 Lions Quarterback Matt Stafford


Lions Quarterback Matt Stafford:"As far as difficulties that they challenge you with, obviously they have a good front and guys that can get after the passer. They are top five or top ten, something like that, in the league in not giving up big plays. They do a really good job of keeping everyone in front of them. It seems like to score points on these guys you have to be steady and make sure you get the ball down the field. Make sure you don't get behind the chains. All of that kind of stuff."
On OLB Leonard Floyd and the Bears pass rush...
Lions Head Coach Jim Caldwell:"They still have it. Floyd, he's one of the things you notice very quickly. He's got speed, he's got length, but he also can use power. He does a pretty nice job with his inside arm sticking into the middle of a lineman's chest and knocking him back into a quarterback. Not only that, I think Willie (Young) is probably the best pass rusher that they have overall when you look at a well-rounded guy, all of them are good, they do a very good job, but he's (Willie Young) got some exceptional traits to him, as well. Then they can pressure you inside. It's a good group."
On RB Jordan Howard...
Lions Safety Glover Quin:"He came in last game and he broke out for about thirty-some yards. That's the thing about this league man, you know, it's really just who. Who is going to be in there? Who is going to get that opportunity? I hate to keep going back to this, but I remember my rookie year in 2009 when Arian Foster spent the first 13 weeks on practice squad and then he came in and tore the league up. It's just about getting that moment, getting that opportunity and taking advantage of it. All of these backs are talented. All of these backs can run the ball. They all have their special skill sets and some of them are different than others, but I mean he's in the NFL, he's a quality back. Obviously they're probably going to play to his strengths and what he does well, but I'm pretty sure he's expecting 'hey man this is my chance.'"
On RB Joique Bell...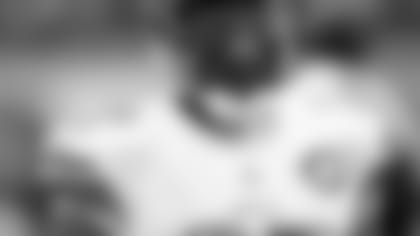 Lions Safety Glover Quin:"You know Joique is a good guy. He played here, obviously we know who he is, he's familiar to us and his running style is familiar. How much he can pick up on in a couple of days, who knows? So if he gets in the game we got to treat him like he's a Chicago Bear. He's not a friend during the game, he's a Chicago Bear and we're trying to take him out."
On WR Alshon Jeffery...
Lions Head Coach Jim Caldwell:"I haven't seen the banged up part... I can see a guy who can* *run, who still jumps over people and makes catches. He's blocking effectively, handling defensive backs down the field and doing all the things he's normally capable of doing. He's been looking pretty good to me."
Lions Cornerback Nevin Lawson:"He's a big dude that has great hands, has great leaping ability. He's a great red zone threat. He's just a great talent."
On WR Eddie Royal and the Bears WR corps...
Lions Head Coach Jim Caldwell:"There's not a situation where there's two of them... there's three of them, Eddie Royal too. He (Eddie Royal) looks like he did a few years back. Still quick and can go. It's just hard to be able to double them. You can't double one and leave the one alone. You're going to have a one-on-one opportunity with one or the other in most situations and both are capable with White being very, very capable with his speed and ability to jump over the top of you with his length and athleticism. If you decide to try to double-up on the outside then you're going to deal with Royal in the middle who's been really effective, as well."
On preparing differently depending on Bears starting QB...
Lions Defensive Coordinator Teryl Austin:"No because I think they are going to run the offensive system they have because I think Brian Hoyer is able to run it. He's very smart quarterback, knows how to lead the team, and doesn't turn the ball over, so he's always going to be doing positive things I think for the offense. The thing you do miss, I think he's (Brian Hoyer) got good arm strength, I mean obviously Jay Cutler is a little bit different. He's (Jay Cutler) one of the unique guys in this league in terms of arm strength, but Brian Hoyer has enough arm strength, enough savvy, enough accuracy to run the offense exactly the way they want."
On QB Brian Hoyer...
Lions Safety Glover Quin:"The main thing you do know, he's an eight-year guy, so he's been around and is a veteran. He's got great arm strength, he can throw the ball. We got to do a good job of controlling what we can control, doing our job and hopefully we can force him into some mistakes as he tries not to make mistakes."