---
---
Burris' journey all about helping, impacting others
Story by Larry Mayer
Growing up on a farm in tiny Spiro, Okla., Bears offensive quality control coach Henry Burris spent much of his childhood herding cattle and bailing hay.
It was an experience that continues to shape Burris, a first-ballot Canadian Football League Hall of Fame quarterback who's in his second season as a Bears assistant coach.
"That life of discipline and doing things on a daily basis and knowing that there's something bigger than you taught me a lot of lessons and prepared me for the future to come," Burris said. 
Many of those lessons were instilled by his parents, Henry and Caresse, who remain Burris' role models to this day. His mother recently retired after spending more than 30 years working for the State of Oklahoma's employment service, while his father has served as a social worker at several schools for decades.
"His focus was on giving back to kids, helping kids who come from broken homes get into college and achieve scholarships," Burris said, "just to get them into a positive surrounding to help motivate them and hopefully achieve something in life."
Witnessing his father's willingness and desire to help others greatly influenced Burris to adopt the same philosophy.
"It was a major driving force behind why I act the way I do," Burris said. "The way my father carries himself, there's something within him, this aura that he has within him. I'm thankful I was able to embody it within myself just to give back to others and to know that it's not about you and what you've done, it's about how much you can help others during that journey and bring others with you because this life is not just about you, it's about how many people you can impact along your journey.
"That's when significant change truly happens, not only for you, not only for your community, but for the entire world because it all starts with one person."
"I just love helping out people ... that's what this journey's all about: helping and impacting others." Henry Burris
Inspired by his father, Burris created the Burris Foundation in 2005, when he played for the CFL's Calgary Stampeders, to raise money for children's charities. He helped host an "All-Star Weekend" in conjunction with Big Brothers and Big Sisters for 10 years in Calgary followed by five in Ottawa that featured a celebrity golf tournament and youth football camp. 
"I took so many lessons from my father, and that's why my wife, Nicole, and I started our own foundation up in Canada," Burris said. "We were able to host events for over 15 years to impact [underprivileged] children just to help them have the necessary resources to be able to go to school, play sports and do many different things that other kids have the opportunities to do. We just wanted to level the playing field." 
Burris welcomed professional and Olympic athletes from a variety of different sports to the All-Star Weekend, introducing them to the kids who looked up to them.
"We would do things just to uplift their spirit and motivate them just to show them that they can achieve success," Burris said. "Also, we wanted to bring some of these people that they see on TV playing sports that they aspire to play one day or a person that they aspire to be just like. We wanted to bring that person out of the TV screen and bring them face-to-face.
"We always made sure we represented everybody. I learned all these lessons from my father, just seeing how he went out of his way to help others. When you see that and the lasting effect it has on people, you build that hunger within yourself to make sure you give back and do the same thing as well."
Burris was able to help so many people because he had a huge platform in Canada. He played 18 seasons in the CFL for four different teams, winning three Grey Cup championships and two title game MVP awards. Burris was named the league's most outstanding player in 2010 and 2015.  
He concluded his career in dramatic fashion in the 2016 Grey Cup. In his final game, Burris led the Ottawa Redblacks to a thrilling 39-33 overtime win over his former team, the Stampeders. It was the first CFL championship for the city of Ottawa since the now-defunct Rough Riders won the league title for the ninth and final time in 1976.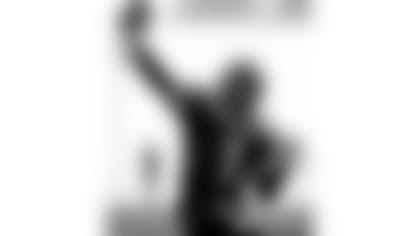 Burris conceded that he was motivated by those who expressed doubt he could win another championship at the age of 41.
"There's one thing that you have to understand about athletes and people that have a passion for something: I dare them to tell you they can't," Burris said. "That's the attitude I always have and I still have that attitude. If somebody tells me I can't do something, then watch me.
"There wasn't a better way to go out. To be able to bring a championship back to a city that wasn't able to relish that moment for 40 years, I got more joy out of seeing the people that it impacted than the championship itself.
"That shows how my life goes full circle. It all goes back to the lessons that my mother and father taught me and showed me: no matter how much success they had, they stayed exactly who they were and continued to focus on those who they loved the most and the people around them they cared about most."
For Burris, that circle includes his wife and their two sons, Barron and Armand. He's grateful to them for the sacrifices they made while he continued to chase his dream in pro football.
Burris was inducted into the CFL Hall of Fame in his first year of eligibility in 2020. It was a well-deserved honor—but also one that seemed improbable at best when he departed the CFL after four seasons—and only one as a regular starter—for the NFL. After spending the 2001 season on the Packers practice squad, Burris struggled in limited action with the Bears in 2002. Appearing in six games with one start, he completed 18 of 51 passes for 207 yards with three touchdowns, five interceptions and a 28.4 passer rating.
"I wasn't ready at the time," Burris said. "I needed more support. I needed somebody to take me under their wing as a coach and just show me the game, but unfortunately I never did get that."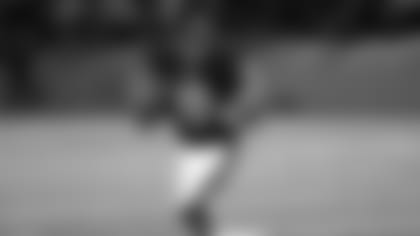 Burris returned to the CFL in 2003 and found exactly the individual he was looking for to help jump-start his career in Saskatchewan Roughriders head coach Danny Barrett.
"He believed in me," Burris said. "He said, 'We're going to get this thing right and we're going to get you back to where I know you can be.' He's like, 'You're not far off. You've just got to get your timing back and get your feet right,' and he worked with me and worked with me and I started to get back to being the quarterback that I knew I could be and wanted to become. But it wasn't just the athletic ability and the physical traits that were starting to show; it was more the mental stuff: making good decisions, taking care of the football, knowing when to throw with some zip and when not to."
Burris will be forever grateful to Barrett—who's now the running backs coach with the Houston Texans—for fueling his success.
"All quarterbacks need that person that they can turn to in good times, but more importantly in bad times," Burris said. "Fortunately for me, that someone was Danny Barrett and I'm very thankful for him because he was one of the reasons why I was able to have that successful career."
Burris always believed in himself, but it was Barrett who helped the quarterback unlock his potential.
"To me, the world has no ceiling," Burris said. "If there's something that you have in your heart, you can achieve it. I always said that nobody was going to write my story but me. This is my book. Every day I can put pen to paper and create the next page the way I see fit."
After his playing career ended, Burris became a football analyst for The Sports Network (TSN) in Canada. But his desire to help others pulled him in another direction, eventually drawing him back to the Bears. He served as a Bill Walsh Diversity Coaching Fellow on Matt Nagy's staff in 2020 before being elevated to offensive quality control coach this season.
"I just love helping out people," Burris said. "If there's any time more than ever when role models are needed, it's right now. The biggest thing is just to help impact young men, and to be able to work with two of the best brands that are out there in the Bears and the NFL. And not only help the young men become better men, but also help the young quarterbacks out there that I'm able to work with in the future to become better quarterbacks. Because that's what this journey's all about: helping and impacting others."