Desai's success fueled by perseverance, hard work
---
---
The emails trickle into Sean Desai's inbox on a fairly regular basis. Some sent to the Bears first-year defensive coordinator are from his cousins or distant relatives. Others are from complete strangers.
What most of the messages have in common is that they emanate from Indian-Americans seeking advice or at least more information about how the 38-year-old became the first Indian-American coordinator in NFL history.
"The youngest person I've talked to is probably elementary or middle school age up through parents," said Desai, who was promoted to his current role in January after spending the previous eight seasons with the team as an assistant coach. "I just called this one kid who emailed me. I don't know how he found my email address, but he sent me his résumé. On my ride home I gave him a call and reached out to him."
The son of Indian immigrants, Desai hopes to help as many of those who contact him as possible. But he knows there's a limit.
"I think it's important," Desai said. "It's always been something that I've always looked for. I've always leaned on mentors. Unfortunately for me, there weren't a lot of Indian people for me to reach out to.
"Can I reach out to everybody? No, I can't. But if I can offer a piece of advice to somebody, I don't see why that hurts me. I can help to lift somebody else up and maybe guide them or just offer advice, offer my experience, my story. It's hard for people who feel they're underrepresented to feel like they have a shot."
Desai has been a crusader for others in the past. Last spring, in the wake of George Floyd's murder and the protests that followed, Desai wrote a first-person opinion piece for "The Athletic." In it, he vowed to be braver and more courageous in calling out inhumane behaviors, such as racism and police brutality. He also urged others to listen, learn and pledge to act for justice. 
This week Desai is scheduled to address Illinois high school football coaches in a virtual leadership series the Bears are conducting with RISE, a national nonprofit that educates and empowers the sports community to eliminate racial discrimination, champion social justice and improve race relations.
While Desai is an inspiration to Indian-Americans, his ascension from volunteer high school assistant coach to NFL defensive coordinator can be appreciated by those of all colors and creeds. His steep climb was fueled by a potent combination of perseverance, determination and drive.
"He's the most 'extra' person I've ever known," said Ojus Desai, Sean's wife of 10 years and mother of their three young children. "He never does anything halfway or under 110 percent. And when he decides to do something, he's one of those people who is going to make it happen. He's going to find a way. He's going to do anything that he needs to do to get there."
"He is one of the hardest workers I have ever been around in my entire life, and we have some very successful people in our family, from doctors and all that type of stuff," said Semil Desai, Sean's younger brother. "But I just haven't seen someone have that perseverance and that innate ability to just keep going, even though there's been roadblocks along the way. There have been obstacles that he has had to go over that normal people who are trying to escalate to his role don't have to encounter."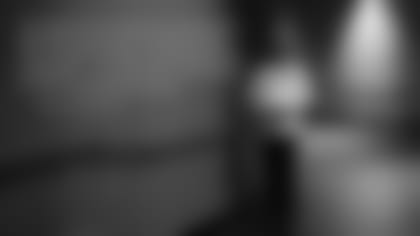 Born and raised in Connecticut, Desai played defensive back at Shelton High School. As a senior in 2000, he was part of a state championship team that was led by future NFL quarterback Dan Orlovsky. Desai then enrolled at Boston University but returned home to his alma mater on some weekends to help coach his brother Semil's freshman team.
Desai instantly fell in love with coaching. "That would probably be the point where I first thought, 'Hey, man, this is pretty cool. I really enjoy doing this,'" he said. "Part of it was my brother was on the team and I really enjoyed the teaching and the motivation of these young kids."
Desai graduated from Boston University in three years. He intended to become an orthopedic doctor—in part because he had been exposed to the profession while being treated for a broken ankle he sustained as a high school freshman in football practice.
Despite that goal, however, Desai had majored in philosophy and political science at BU—with only a minor in biology—because he was eager to expand his horizons.
"I didn't want to major in biology and be a doctor because I wanted to learn more," he said. "And that kind of opened my eyes to a different way of thinking."
So much so that Desai's focus shifted from medicine to education. He spent the next year obtaining his Master's degree at Teacher's College, Columbia University, in New York. As part of one of his classes, he shadowed the school's football staff during the spring semester.
Driven to take the next step in his coaching career, Desai mailed letters to all 32 NFL teams seeking an internship. When he failed to receive any offers, he enrolled at Temple to pursue a doctorate degree. But Desai remained determined to continue coaching—even if it meant beginning in what many would consider a fairly insignificant role.
"When he started at Temple, he just walked into the office and volunteered to stuff their recruiting envelopes that they were mailing out," said Desai's wife, Ojus. "To get his foot in the door, he's going to do whatever it takes. And then from there, what always brings him to the next level is his work ethic and just the skill that he has to teach."
Desai ultimately earned a spot on coach Al Golden's staff, first as an academic graduate assistant and later as a defensive and special teams GA. At the time, Desai was balancing a busy schedule as a student and coach. He woke up at about 3 a.m. and did homework for about three hours before arriving at the football office.
"I wanted to be visible," Desai said, "to show the coaches I was willing to work, willing to grind, willing to do all that stuff."
Later in the day, Desai attended classes and monitored multiple study halls for football players, went to practice, and then worked on his studies before going to sleep about 11 p.m.
It didn't matter how grueling his schedule was, not when Desai knew it was necessary to achieve his goals.
"I don't know if it was difficult," Desai said. "I think it was organization and a matter of just wanting to. There were two options: you either figure it out if that's what you want to do or you don't. There was no [feeling], 'This is too hard.' That thought doesn't cross your mind because if this is what you want to do, you do it. If it's not, then you don't."
Desai never even considered quitting school or coaching while at Temple.
"I wanted to get my doctorate," he said. "I wasn't going to compromise. That's what I came to school for. There were no guarantees in the football world for me, especially with my background; not only my race, but I didn't play college football, I didn't play in the NFL.
"I needed to prove myself to people, and then even then, the opportunities are so limited. So it was a matter of me taking pride in my work. I knew that this was an access point for me. My foot was in the door at a college football program, around good people. I knew if I wanted to continue to coach at a higher level then I would have to prove myself. So by proving yourself, you've got to do good work and you've got to be present. So I had to do that. There was no other choice."
After earning his doctorate in 2008, Desai served as an adjunct professor at Temple in 2009 and 2010, teaching in the master's and doctoral programs in education administration.
Desai's coaching career reached a crossroads in fall 2009. He was still a graduate assistant at Temple when he received an offer to become a professor at George Washington University. He informed Golden that he was planning to accept the job. But the veteran head coach urged Desai to wait six months, promising that he'd promote him to a full-time position if one opened up.
When a job became available in 2010, Golden stuck to his word and hired Desai as outside linebackers coach and special teams coordinator—making the 27-year-old the youngest coordinator in college football.
Desai moved on to Miami (Fla.), to serve as assistant director of football operations in 2011 before spending the 2012 season as running backs coach and special teams coordinator at Boston College.
Desai was then hired by the Bears as a defensive quality control assistant in 2013, and he worked in that role under three head coaches: Marc Trestman (2013-14), John Fox (2015-17) and Matt Nagy (2018) before being promoted to safeties coach in 2019.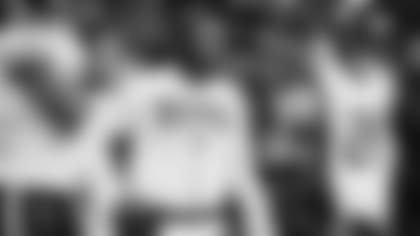 Desai conceded that toiling for six seasons as a quality control coach—a role that's known throughout the NFL for its heavy workload and low pay—created some doubt that he would achieve his coaching goals.
"I think that's probably a little bit of human nature, that you're not seeing the ascension that you want to see, reap the rewards of your labor," Desai said. "So I think you reach that point.
"At the end of every year, me and my wife sit down and we reflect. We say, 'OK, is this the life we want?' A coaching life is really hard. It's hard because of the hours, one, but it's also hard on the family and the wives in particular because they essentially become single moms for six months of the year. So as our family's growing and our marriage is growing, we sit down and say, 'OK, is this where we want to be? Is this how we want our life to be?'"
Desai knows that a major reason he was able to continue to chase his coaching dream involved sacrifices made by his wife. Ojus was a special education teacher, but she had to retake a certification exam every time she and Sean moved to a new state, which was frequent. So she switched careers and now works from home as a writer and editor.
"I wouldn't have made it to this point without her support," Desai said. "For her to take on jobs and change careers—do all those things to support all of us—I wouldn't have been able to do this. There's no shot I would be in this role without her."
Desai is grateful for the support he has received from not only his wife and brother but also his parents Suresh and Shila. Both emigrated from India in search of a better life in the United States. Neither knew anything about American sports, but they quickly learned the rules of whatever sport their sons were playing, be it football, baseball or basketball.
"Now that I'm older and I've got kids of my own and reflect on it, it's pretty amazing," Desai said. "You go to a foreign country. You don't know the language. You have to learn simple things like figuring out grocery stores, where is the food that you want, and then to advance it to sports and athletics and even music.
"My dad played cricket. But now you've got to learn baseball. How do you teach your kid baseball? How do you teach him to catch a ball or throw a ball? They did all that. I think it's amazing."
As you'd suspect, Desai's family is extremely proud of him. And with his father being one of eight children and his mother one of seven, he has a whole bunch of relatives—among many others—rooting for him.
"We couldn't be more proud," said his brother, Semil. "He's basically put a large Indian community on his back and said, 'This is possible,' and that's more rewarding than anything else.
"And if there was anyone that was going to do this and put others on his back, it was going to be him. He had that work ethic ever since he was a kid. No matter what he was going to do in life, he was going to succeed."