Castillo living proof that all things are possible
---
---
Bears offensive line coach Juan Castillo has overcome humble beginnings and tremendous adversity to forge a 25-year NFL coaching career thanks to hard work, determination and sacrifice.
Excuses won't be tolerated in the Bears' offensive line room.
Not under new position coach Juan Castillo, who is living proof that all things are possible with hard work, determination and sacrifice. Applying those principles has enabled him to overcome tremendous adversity and forge a 25-year NFL coaching career that continues this season in Chicago.
The son of Mexican immigrants, Castillo grew up in sweltering South Texas without air conditioning, worked his first job at six years old at a shrimp company alongside his grandmother, and had to cope with his father's death the summer before beginning sixth grade.
Despite Castillo's humble beginnings, the 60-year-old has always believed in the adage that "where there's a will, there's a way." Perhaps the greatest example of that came in 1990 when he was hired as offensive line coach at his alma mater, Texas A&M-Kingsville, which was known as Texas A&I at the time. Head coach Ron Harms had told Castillo he would hire him when a position-coaching job opened, and the first one was on the offensive line.
Up until that point, Castillo's entire football background was on defense. He had played linebacker at Port Isabel High School, Texas A&I and in the USFL for the San Antonio Gunslingers. He had also coached defense at Texas A&I from 1982-85 and at Kingsville High School from 1986-89.
Not about to let his circumstances ruin a golden opportunity to further his career, Castillo researched and identified seven of the best offensive line coaches in the country. He then contacted them and spent two weeks every spring from 1990 through 1994 crisscrossing the nation to learn from them.
The group was comprised of NFL coaches Tom Bresnahan (Bills), Jim Hanifan (Redskins), Bobb McKittrick (49ers), Howard Mudd (Chiefs and Seahawks) and Tony Wise (Cowboys and Bears), as well as college assistants Joe Moore (Notre Dame) and Jerry Hanlon (Michigan).
Hanlon, who developed 19 All-America offensive linemen during 22 seasons in Ann Arbor from 1969-91, recalls receiving a call from Castillo.
"He said, 'I've just been made the offensive line coach and I don't know anything about offensive line play. Can I come see you?'" Hanlon said.
Once Castillo arrived at Michigan the first time, Hanlon was impressed with the passion and hunger for information he saw from the young coach.
"He wanted to know how to lace the football up," Hanlon said with a laugh. "I mean, he wanted to know everything there was to know about offensive line play, and he worked his tail off on it."
Given a week off for spring break, Castillo would also take the previous week off, giving him two weeks to travel and learn from the top line coaches in the country. He would typically fly to Indianapolis, rent a car and then drive to as many spots as possible.
Castillo saved money by sleeping in his car, showering at hotel swimming pools and in Notre Dame's student union. As he developed a closer bond with the coaches he visited, he began to stay at their homes. He also skimped on food, spending a total of $10 on two meals a day.
"It was McDonald's for breakfast and McDonald's for dinner," Castillo said.
After gaining a wealth of information from the coaches, Castillo returned to Texas A&M-Kingsville to share what he had learned with his players.
"I didn't know a thing about offensive line play, so all my knowledge comes from those seven guys," Castillo said.
"I taught those kids all those techniques. With those kids I basically started experimenting: What was the best? What worked for them? And what was nice is I took what I thought was the best from each coach. Some of the things were the same, some were a little different. From the seven guys I just kind of picked what I thought was the best from each one.
"I also knew all the different ways to do things because they were all a little bit different. So now I knew if a guy couldn't do it this way, it wasn't like that's all I knew. I knew how to do it a different way, and my guys at Kingsville bought in."
Developing talent in college
Although Texas A&M-Kingsville is a Division II program, four of the offensive linemen Castillo coached went on to have successful NFL careers.
Tackle Earl Dotson was selected by the Packers in the third round of the 1993 draft and played 120 games with 88 starts over 10 seasons in Green Bay. Guards Jermane Mayberry and Kevin Dogins and tackle Jorge Diaz played together on the same line for Castillo and all entered the NFL in 1996.
Castillo unearthed Mayberry in Floresville, Texas, a city with about 6,500 residents that's located 35 miles southeast of San Antonio.
"Juan recruited me out of high school," Mayberry said. "I think his biggest strength is having an eye for talent. I'm from a very small town. Texas is loaded with powerhouse schools and talent, but my area not so much. We were kind of the bottom of the barrel.
"I was really a diamond in the rough; very, very raw. He saw me have a couple good plays against a blue-chip player—not even a good game. He saw something in me that I never saw in myself, at that point, and then he recruited me, and not just me, a couple other guys, too, all of us from small towns and small schools. He worked with us and turned us into pretty good ballplayers."
Castillo was hired by the Philadelphia Eagles in 1995 as an offensive assistant. A year later, the Eagles chose Mayberry with the 25th pick in the first round of the draft. Castillo became Philadelphia's offensive line coach in 1998 and spent seven seasons tutoring his former college player, including in 2002 when Mayberry was named All-Pro and voted to the Pro Bowl.
"He's a teacher, above all things," Mayberry said. "He really values repetition as a big part of his teaching. We did the same drills in college that we did in the pros. It was all repetition and fundamentals. Those things were our foundation and that's what really helped us to succeed. Not just in college but even in Philly we had some pretty good lines."
Before Dotson and Mayberry were drafted in 1993 and 1996, respectively, Texas A&M-Kingsville had not had a player selected in the first three rounds of the draft since 1983 when cornerback Darrell Green was chosen by the Redskins with the 28th pick in the first round.
Knowing that history, Mayberry was a little skeptical when Castillo divulged some grand plans during their days together at Texas A&M-Kingsville.
"He told us, 'I want to go to the NFL, and to get to the NFL, I'm going to get you guys to the NFL,'" Mayberry said. "At that time, there had been a pretty big lull [with Texas A&M-Kingsville players reaching the NFL]. So when he said that, we [had some doubts]. But he lived up to it. He said that's what he was going to do and he did it. That's exactly what he did."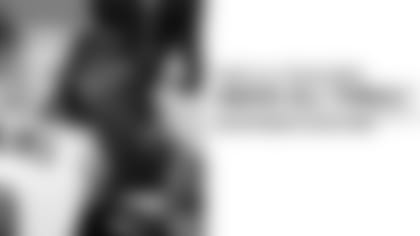 Transitioning from college to the NFL
Castillo visited the seven top pro and college line coaches solely to gain knowledge about the position, not to seek any job opportunities. But the relationships he built ultimately helped him reach the NFL. 
During a trip to Buffalo to work with Bresnahan, Bills coach Marv Levy met Castillo and offered him a minority coaching internship with the team. He later took advantage of the same opportunities with the Seattle Seahawks and Tampa Bay Buccaneers. 
In 1995, Castillo landed his first full-time NFL job with the Eagles when he was hired by first-year head coach Ray Rhodes. Castillo had met Rhodes through McKittrick, who had spent 11 seasons coaching with Rhodes for the San Francisco 49ers. 
Rhodes and his entire coaching staff—Castillo included—were fired one day after completing the 1998 season with a 3-13 record. As you'd suspect, Castillo took matters into his own hands, driving all night to Green Bay through a snowstorm in an effort to meet with Packers quarterbacks coach Andy Reid, who Castillo felt would be a strong NFL head-coaching candidate. Green Bay was preparing for a playoff game at the time. 
"I got in early and our security people came and got me and said there's a car out here covered in snow and there's a human in it and the human says that he knows you; it's Juan Castillo," Reid said. "I said, 'Well, let him in.'
"He had slept in his car. By the time he woke up, the car was covered in snow. So he comes in and says, 'Listen, I know you are going to get a [head-coaching] job and I just want to make sure that you get a chance to meet with me and talk to me and understand what I'm all about.' The first thing I said was 'you're crazy,' but I ended up hiring him after taking the job in Philly."
Castillo had been right about Reid, who became the Eagles head coach on Jan. 11, 1999—eight days after the Packers had lost to the 49ers in the playoffs. Reid did not immediately hire Castillo, however. It took a second meeting—in the wee hours of the morning in the bowels of Philadelphia's Veterans Stadium—for the persistent young coach to remain with the Eagles.
"One night it was like one o'clock in the morning and I'm down in the Vet basement just grinding away trying to put a staff together," Reid said. "All of a sudden there's a knock at my door and it's Juan, and he says, 'Coach, I just wanted to turn my keys in.' I say, 'OK,' and he goes, 'Is there any way you could talk to me about football and just see what I know?' I interviewed him right there and ended up hiring him. That's him. That's how he rolls."
Building an important relationship
In 2010, Castillo was in his 16th season with the Eagles and 13th as their offensive line coach when a desk was set up outside his office for an offensive assistant who had just been hired. The veteran coach quickly bonded with his young colleague, who happened to be Matt Nagy.
"I ended up becoming real close with Juan, every day having conversations with him at that desk at in his office," Nagy said. "We built a good relationship and he ended up teaching me a lot of football."
In adding Castillo to his Bears staff, Nagy knows exactly what he's getting in the veteran offensive line coach.
"The thing with Juan is he's just so family-oriented and he cares so much about you as a person as well," Nagy said. "That's one of the things that jumped out to me right away with a lot of the guys that coach Reid brought in on his staff when I got there is these guys all care about you as people.
"[Castillo] is very giving. But he's a hard worker. There are not many people that work as hard as Juan. He's going to work, work, work, work."
Nagy recalls seeing firsthand how much respect Reid had for Castillo.
"There were times that we were there at 1:30, 2 in the morning," Nagy said. "All of a sudden, I'd hear coach Reid walking around the corner in his flipflops and he'd be walking down to Juan's office to go through some of the run game stuff. They'd be in there eating these snacks called corn nuts.
"Coach Reid is an artist. It's a little thing that a lot of people don't know. So they'd draw plays on the board and then to the side coach would draw some funny pictures. They would just have a good time, but I sensed their close relationship and the respect they had for one another. It was just really cool to see. And I think that helped me in my relationship with coach Reid, knowing that it's more than just football."
Nagy is eager for Castillo to interact with Bears offensive linemen face-to-face for the first time when the team begins training camp at Halas Hall in late July. All meetings during the recently-concluded offseason program were held via video conferencing due to the coronavirus.
"I think the No. 1 trait that Juan brings is that he relays a message to his players in what they feel and what they see," Nagy said. "Our guys haven't been there yet, so they haven't felt that on the field yet. They've felt it through Zoom meetings, but they're going to see it firsthand and know that he will fall on a sword for them.
"And when your players know that you have an immense amount of love for them, and that you will make them work extremely hard and grind them but know that you're in it with them, and you'll go to bat for every single one of them, I think that's what separates him. The guys will feel that, and it's going to reciprocate back to us because they're going to work really hard and play really hard for Juan."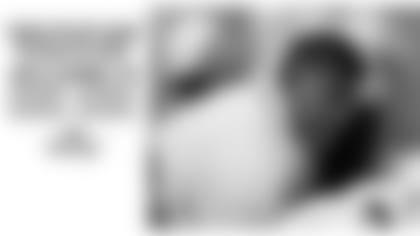 Mother showed her son anything is possible
Castillo's parents, Gregorio and Juanita, emigrated from Mexico to the United States when they were teenagers. Growing up about 25 miles north of the border in tiny Port Isabel, Texas, Juan learned his work ethic from his mother, especially after the tragic death of his father.
Gregorio, who worked on a shrimp boat, fell into the Gulf of Mexico during a storm and drowned in 1970 at the age of 40. His body was never found.
After losing her husband, Juanita cleaned rooms at a hotel and bused tables at a restaurant to support Juan and his two younger sisters, Sofia and Juanita.
"Basically, my mom raised me and my two sisters by herself," Castillo said. "What we learned from our mom was work ethic. Watching our mom work, I think that just gave us a little extra push. When I talk about being an overachiever and understanding that everything is possible through work, I think that helps me with players."
Castillo's work ethic no doubt has been a huge factor in the success and longevity he's enjoyed in the NFL. This week a writer for NBC Sports Philadelphia named Castillo one of the 10 best assistant coaches in Eagles history, citing the five different offensive linemen who combined to earn nine Pro Bowl invitations during his 13 seasons as their position coach.
Castillo has also coached for the Ravens (2013-16) and Bills (2017-18).
"He's had to work for everything," Reid said. "His mother worked for everything. He's got this tremendous work ethic, and then he's smart on top of that. If you had to pick one thing out about Juan, it's that he's a relentless worker, relentless teacher and obviously loves the sport.
"His players love him and respect him for all of that, and he's been in the league for a long time, so that follows you. They're willing to work because they know he's working and has worked to get in the position he's in."
Castillo's mother passed away in 1996 at the age of 60. But the lessons she imparted on her son still resonate with him today.
"We talk about hard work, but what she taught me, too, is being kind," Castillo said. "She never talked about anybody. If we ever even said anything about people, she would get on us. I think that's important, too, caring about your players and being kind to people, being treated the way you want to be treated."
Castillo and his wife, Zaida, have continued to pass those lessons onto their four sons: Greg, 30; John, 28; Andres, 22; and Antonio, 17. Greg played football at Iowa, graduated from law school at Tulane and works as a scout for the Kansas City Chiefs. John went to Villanova, works for the Department of Commerce and lives in Washington, D.C.. Andres just graduated from Delaware, where he played football, and plans to attend law school. And Antonio is going into his senior year of high school in San Antonio.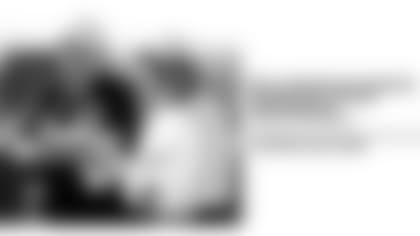 Happy to serve as a role model
Castillo is proud to be one of only a few Hispanic coaches in NFL history. But he hopes to be viewed as a role model not only by those who share a similar background but by anyone and everyone who needs to be reminded that all things are possible.
"To me, you've just got to have a plan, and is it possible? It is," Castillo said. "I just wish that I could talk to more kids to let them know, because a lot of times we say, 'We can't. We don't have this; we don't have that.' Well, you know what? I didn't have that much money, so I slept in a car and I only ate twice [a day]. So there are ways that you can beat that. Sometimes people just have to hear, 'It is possible, but here's what you have to do.'
"The word 'sacrifice' comes in, and that's what I tell my players. You're going to see our meeting room. I'm going to have 'sacrifice' [imprinted on a wall], one in orange and one in blue. That's really what it's about. I never took the spring break that everybody else took at college. I was working; I went to study. I think that 'sacrifice' is a big word. That word has played a major part in my life, always being able to sacrifice or find a way."